About Hayk
Pronounced - Hike Ta-de-vos-yan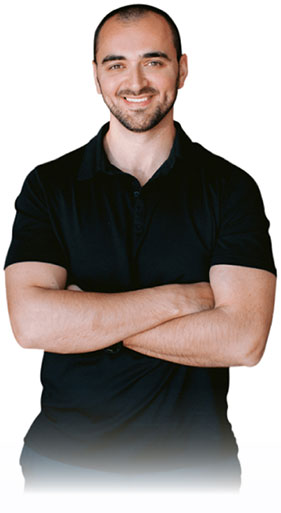 Hayk Tadevosyan is a proud father, husband, deacon, athlete and entrepreneur passionate about serving his community and inspiring others to reach their goals.
Hayk owns and operates a thriving insurance and construction business that he built from scratch. With the years of coaching and developing his top producing teams, he has developed great joy in coaching and consulting other business owners, professionals, aspirants and team members on replicable sales systems, processes of entrepreneurship and personal development.
Hayk brings a unique approach to the definition of success. His inspirational story of perseverance despite the immense odds, has helped him inspire others to grow and achieve the success they've longed for.
Hayk Tadevosyan immigrated to United States at only 13 years of age with his father, having only a few hundred US dollars in their pockets. Since it was financially impossible to bring the entire family to the United States, his mother, sister and brother had to stay in Armenia, a former Soviet Republic, resulting in a 7 year separation of the family.
While the father and son duo slept on roll up mattresses and couches in rooming houses, they often went hungry with only Hayk's provided school lunch available, to feed them both. Hayk developed an unusual fear of new places from all the relocating they did during his childhood years. Moving from city to city, state to state to find work was unavoidable given the circumstances, as it was not an option to skip sending money to their family in Armenia.
From humble beginnings in Armenia, where he lived without the luxury of running water or electricity, often going hungry, to now a successful businessman – Hayk has been described by many as a modern example of the American dream in action.
---
His first book, The Power of Mindset follows Hayk Tadevosyan's amazing journey from growing up in a poor country of Armenia, to becoming a shining example of achieving the American dream.
Through his experience, Hayk has learned the true meaning of success and is passionate about sharing those lessons. The Power of Mindset includes valuable insights and resources to take back control of our personal mindsets. The Power of Mindset helps us create a better world for ourselves, our families and communities.
Hayk not only shares 14 principles through entertaining and engaging stories that teach how to be successful with family, fitness, friendship and finances, but also what to avoid that may be holding us back from true success and happiness.